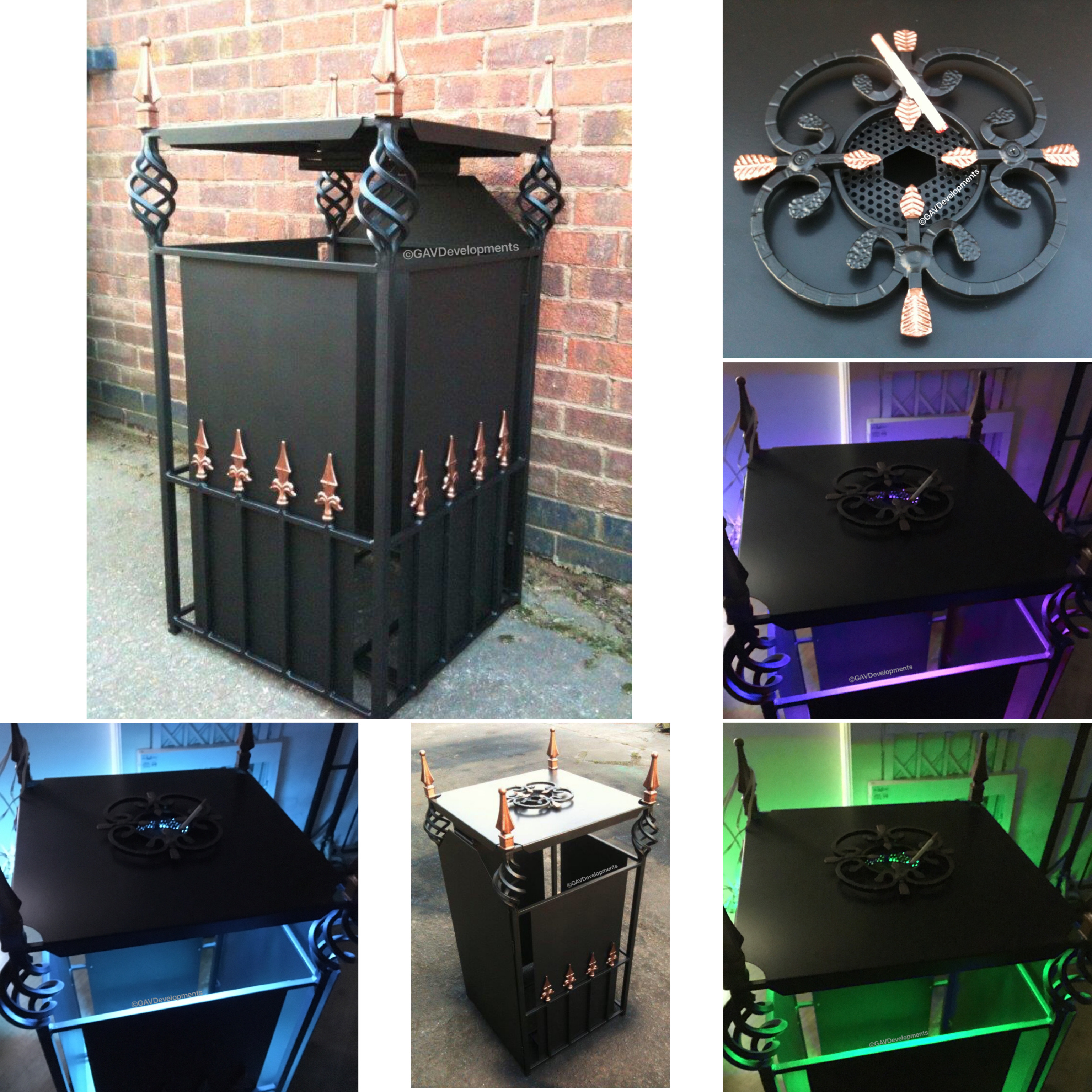 A square, wrought iron bin with the option for a cigarette tray.
The back of the bin has a door to allow the inside to be easily pulled out.
The cigarette tray pulls partially out, in order to empty the contents of the ash tray with one easy motion. The tray is optional, a plain flat top can be requested.
The inside bin is not included, but can be supplied upon request.
The LED lights are an optional feature that
illuminates the bins entrance & the cigarette tray.
A colourful, decorative plant pot holder in the shape of a giant sunflower.
Suitable for all weather conditions. A support to fit a standard fence panel post will be supplied as it cannot be left free standing.
Decorative wall mounted coat hooks, with 4 hooks.
The initials are optional and changeable.
'Couple's Rose'
Personalised rose with a steel heart in the middle and initials within the heart. Perfect for a wedding or anniversary gift.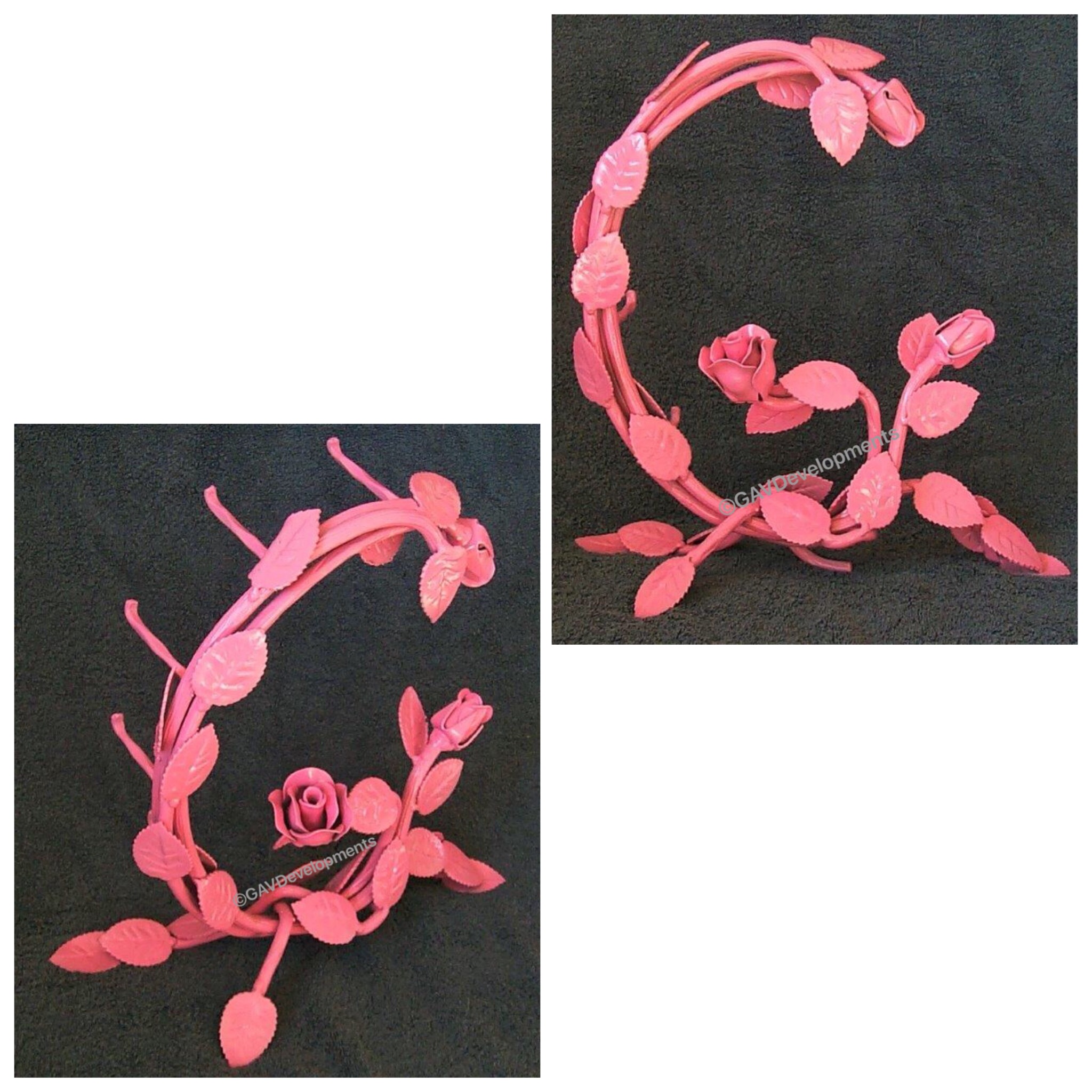 This decorative jewellery stand can be personalised for any initial.
The standard size has 5 hooks.
Various colours available.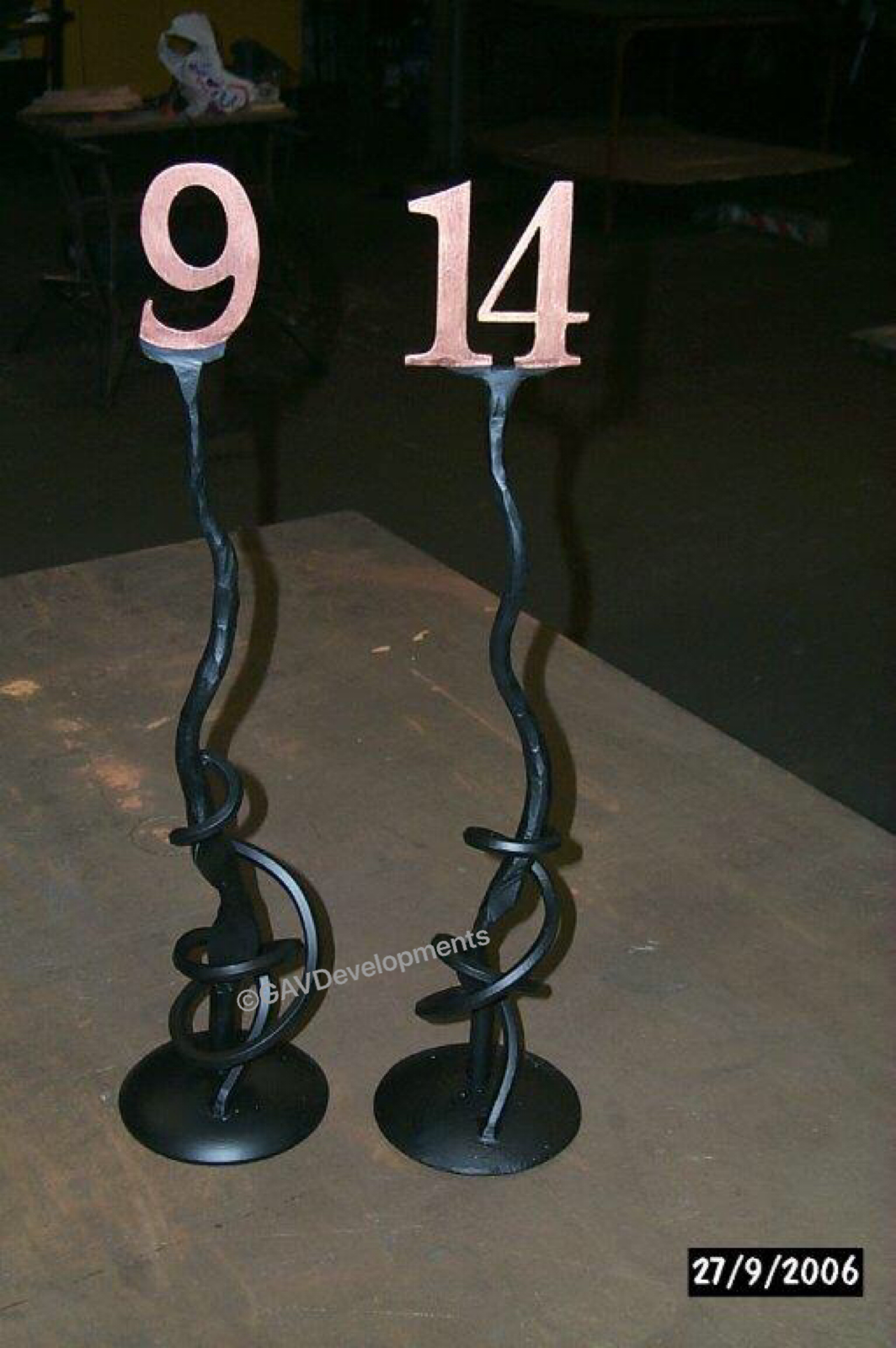 These table numbers can be requested with a different design if preferred.
If you require table numbers for a wedding please see more options here.
Made to order curtain poles, that can be deigned to your requirements.