The Ellipsis Collection is a unique & stylish new furniture for your garden. From recreational swings to dining tables, this collection will make your outdoor memories extra special.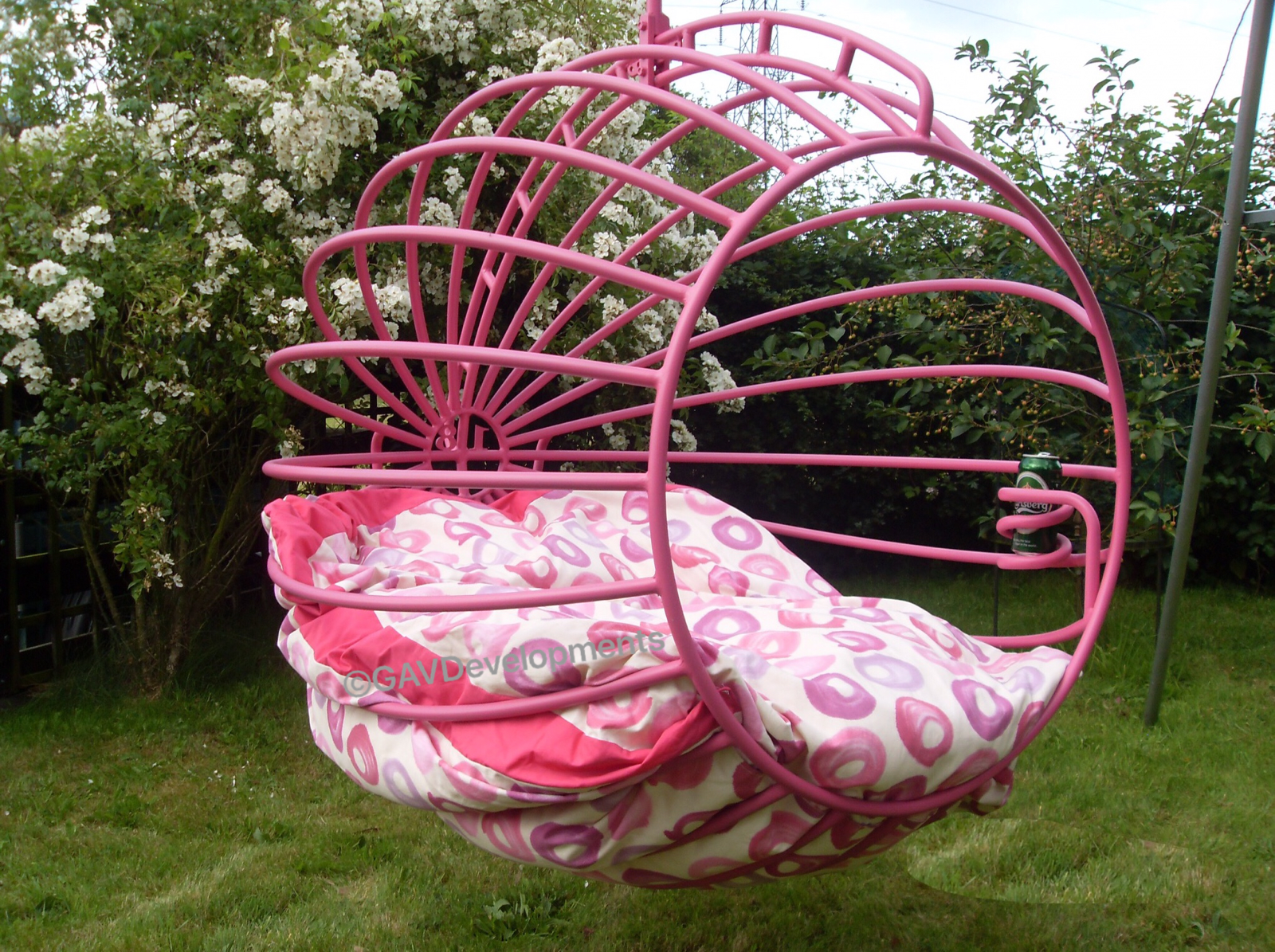 The Globe
The spherical relaxation garden swing has full 360 degree rotation and sustains all weather conditions.
The Globe can be hung from a conventional swing frame*, a tree* or its own Ellipsis Stand (sold separately).
The swing is ideal for all ages to enjoy, with a removable bean bag and a built-in drinks holder. The bean bag is not weather proof.
Variety of colours are available for steelwork and beanbags.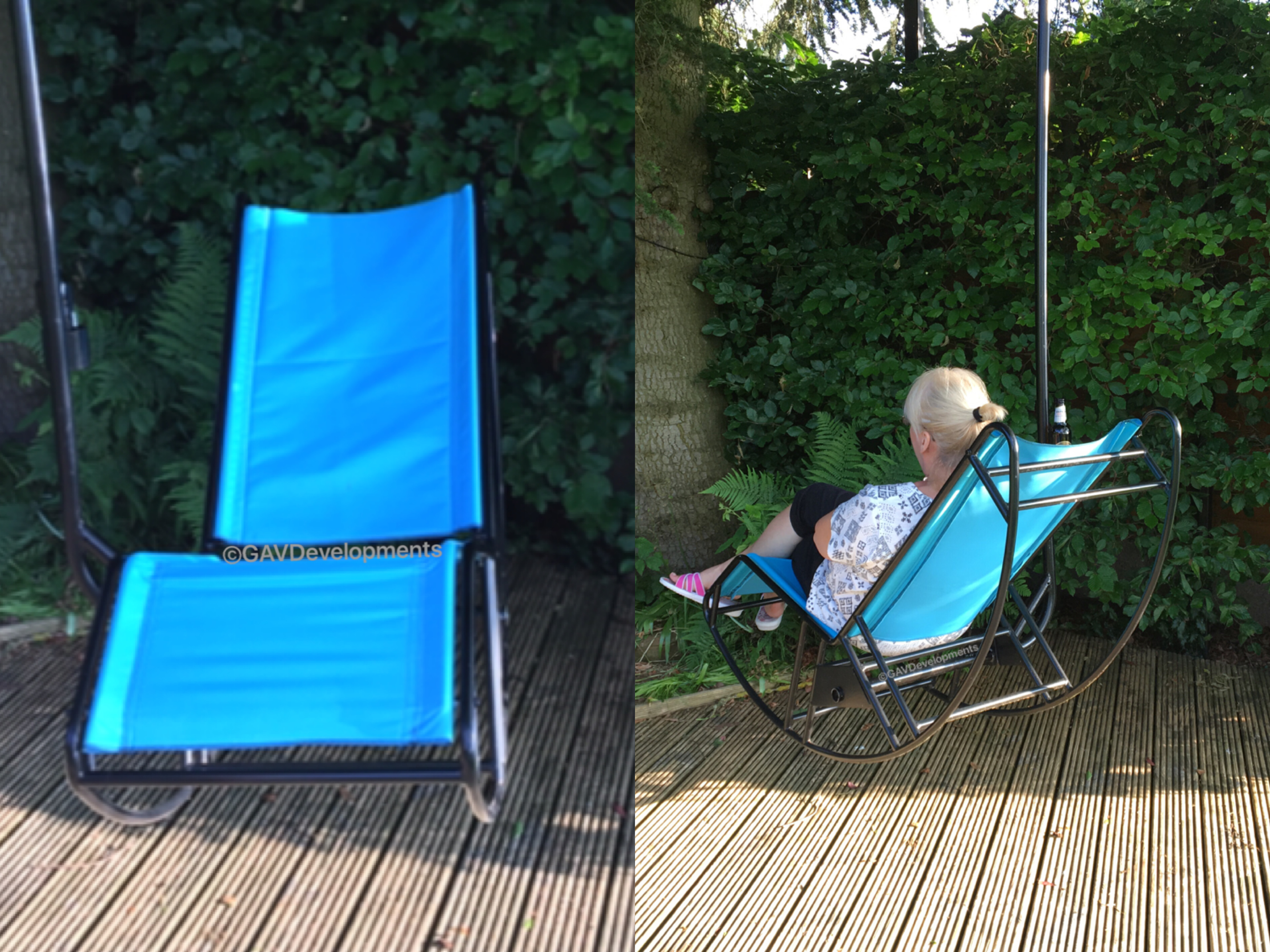 The Lounger
The lounger can be used as a grounded rocking chair or a swing. This also comes with a convenient drinks holder.
The light weight material is weatherproof and comfortable, to make you feel like you're floating as you relax.